Meet Dr. Richard Papp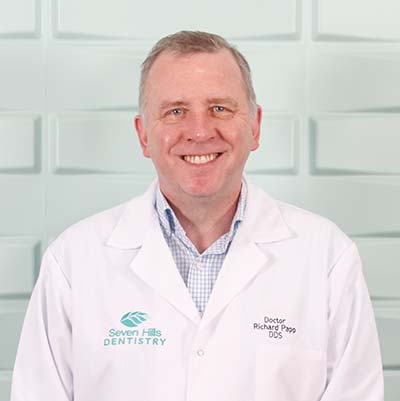 Dr. Richard Papp graduated from Virginia Commonwealth University in 2001.  In 2003, Dr. Papp opened his own practice in Fairfax, Virginia, which he developed and ran until 2015 when his family returned to their native state of Georgia to be closer to their parents and siblings.
Dr. Papp is familiar with many aspects of general dentistry, with a focus on cosmetic and family dentistry.  In addition, Dr. Papp has completed certification with the United States Dental Institute toward the application of conventional orthodontics and advanced training with the popular Invisalign programs. He is certified in the use of oral conscious sedation techniques and has received advanced training in dental implant restoration.
He is a member in good standing with the following:
Dr. Papp is an affiliate member of the American Academy of Oral and Maxillofacial Radiology (AAOMR) and the Doctors of Conscious Sedation (DOCS). He is licensed to practice dentistry in both Virginia and Georgia.
Dr. Papp enjoys spending time with his family and advocates for dental outreach and children's literacy.  His hobbies include racquetball, reading, classical music performance, and attending local sporting events.
From Dr. Papp:
Q. Why did you get into dentistry?
A. I wanted to get into the medical field and after exploring all my options, dentistry seemed to have the best balance of professional satisfaction and life/work balance that I wanted for myself and my family.
Q. Where did you go to school?
A. Virginia Commonwealth University located in Richmond, VA
Q. What did you like most about your school and the city?
A. The school is counted as one of the top 10 dental schools annually and provides a very comprehensive training program for aspiring general dentists. The city itself is full of history and very close to the Shenandoah mountains, DC, and the Virginia Beach/North Carolina Outer Banks areas. There is always something to see or do. It is also the smallest city I have ever lived in as an adult, so the lack of major traffic was a pleasant surprise.
Q. When did you first know you wanted to become a dental professional?
A. I was exploring the idea of going into medicine and just by chance ended up working as a temporary dental assistant. I appreciated the autonomy dentistry affords compared to other healthcare fields and the ability to make an immediate positive change to a person's life was very compelling.
Q. What drives you every day?
A. Learning new techniques and about new advances in medicine is always exciting and today the pace of development is rapid. Using that knowledge to help people and make a positive impact on my community is a great source of satisfaction.
Q. What is your vision for your patients?
A. I want my patients to feel they are receiving quality, personalized care while adhering to the highest levels of clinical excellence.
Meet Dr. Praylo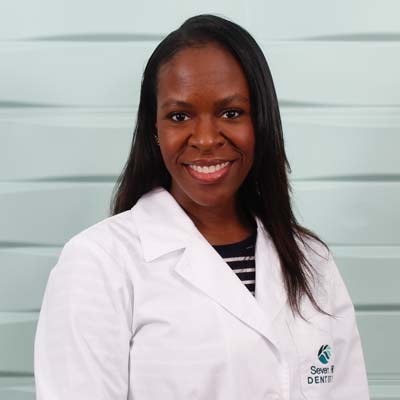 From historic Savannah, Georgia, Dr. Tracie Praylo brings a relaxed and caring approach to dentistry. Whether you're looking to enhance your smile or seeking routine dental care, Dr. Tracie Praylo would love to help you smile bigger and brighter!
She was educated at the University of Georgia in Athens. She went on to earn a Master's of Science before graduating in 2013 from Meharry Medical College School of Dentistry in Nashville, TN.
Research and technology are continuously impacting the dental profession, and Dr. Praylo actively pursues educational opportunities that help her provide the most up-to-date care for patients.
Outside of dentistry, her favorite things to do include traveling with her husband and experiencing new places. She absolutely loves concerts and performing arts, particularly ballet.