At Seven Hills Dentistry, our main goal is to provide you with all of the knowledge and care that helps keep your teeth looking wonderful for a lifetime. That said, even the most careful patients may need restorative dental work. Our clinicians are ready to handle everything from minor corrections to complete smile makeovers, all with the aim of making your teeth look and feel better than ever before!
To help our patients get the most from their mouths, we offer a range of restorative treatments at our Dallas, GA dental office, including:
Dental Crowns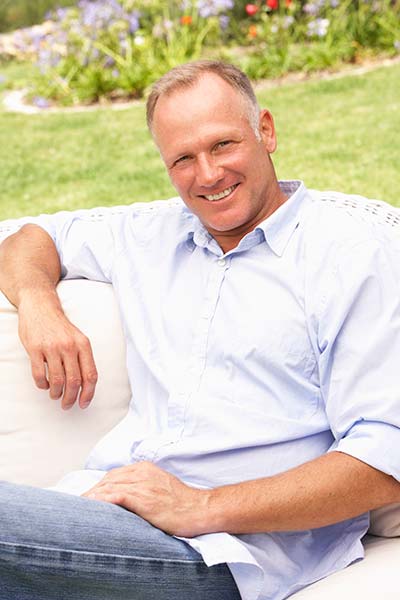 Dental crowns cover natural teeth, dental implants, or hold a dental bridge in place. A dental crown can be made from many things, but the most modern and best materials are porcelain and zirconia. We use these compounds due to their durability, comfort, and color-matching capabilities, allowing us to craft a crown that both feels like a natural tooth and blends in with your existing dentition!
Because they are such an effective replacement, crowns are used to treat a number of different conditions, such as:
Restoring broken, chipped, or cracked teeth
Root canal restorations
Replacing a lost tooth with a dental implant
Anchoring for bridgework
Covering a discolored, misshapen, or excessively worn or decayed tooth
Making cosmetic modifications to the smile
Dental Bridges
An effective and inexpensive option for patients who need to replace missing teeth, bridges make it possible to connect several false teeth in one convenient prosthesis. The dental bridge supports a single or series of false teeth with crowns attached to the healthier neighboring teeth. This treatment can either be removable for easier cleaning and comfort or permanently attached via dental implants.
Dental Implants
A dental implant is an artificial tooth that is biocompatible to your body and has a 95% success rate. Dental implants provide support for single tooth replacement or they can replace multiple teeth in a specific area. In some cases, dental implants can be used to support a full set of dentures and even eliminate the need for them by making a permanent full arch of teeth.
The dental implant acts just like a root of a natural tooth. It provides the same support, integrating firmly into the jawbone and holding it in place. The titanium structure bonds to your bone in a biocompatible way, providing a long-lasting solution that allows you to live your life just as you would with your natural teeth.
Dentures
While dentists always strive to keep your original smile intact, at Seven Hills Dentistry we know that isn't always possible. That's why we offer comprehensive denture services for those who need a trusted and affordable tooth replacement option. Whether your current teeth need extreme care or you're tired of hiding your smile, dentures are an excellent resource for most patients.
Restoring Your Smile at Seven Hills Dentistry
If persistent tooth pain, constant discomfort, or dissatisfaction with your teeth has you looking for restorative treatment, call our office today!