$59 Emergency Exam & X-Ray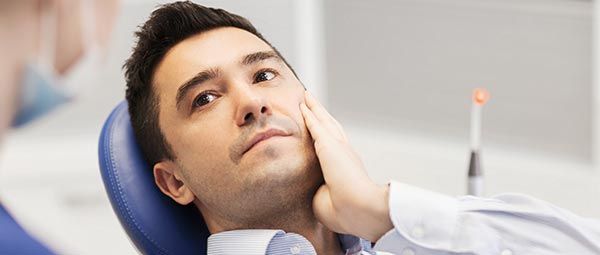 Experiencing a dental emergency? Seven Hills Dentistry provides same-day emergency appointments. Take advantage of our emergency exam & x-ray deal for only $59!
If you are experiencing a dental emergency, don't wait! Call Seven Hills Dentistry right away!
Whether your tooth has been knocked out, chipped, or is in severe pain it is considered a dental emergency, and we are here to help! At Seven Hills Dentistry in Dallas, your dental emergencies become our priority.
When Should I Call?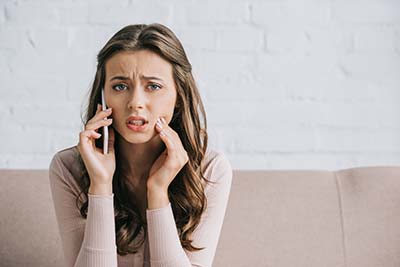 In the case of an emergency, problems are less likely to increase if the issue is taken care of quickly. If you have been through a dental emergency in Dallas or are suffering from severe discomfort and pain, the time to call is now! Waiting to call us while you are in pain increases the risk of more damage being done to your teeth.
If you are a resident of Dallas, surrounding areas, or just passing through, please give us a call or stop by. We would love to help you fix the problem so you can start feeling better.
Broken or Chipped Teeth
If a chipped or broken tooth isn't taken care of as soon as possible, the injury could get worse. When dentition becomes damaged, the nerves inside become exposed which greatly increases sensitivity. Just like other dental emergencies, it is important to take care of a broken tooth as soon as possible to avoid further damage or developing an infection.
Severe Tooth & Mouth Pain
Persistent tooth pain may indicate a more severe dental emergency. Pain can be caused by exposed nerves, excessive decay, or thin enamel, amongst other conditions. Waiting for the discomfort to subside only gives the problem a chance to grow. Scheduling an appointment immediately may help you avoid a deep infection or even a root canal!
Dislodged & Missing Teeth
Accidental injury can result in tooth loss, but by acting fast there's an excellent chance the tooth can be saved! Pick up the tooth by its biting surface, avoiding touching the root as much as possible. Gently rinse any dirt away and attempt to reseat it in the jaw or store it in milk or a special dental preservation solution. Seeing a dentist within two hours may help to ensure the tooth gets back where it belongs.
Urgent Dental Care
Sometimes dental procedures need to be performed right away. Our first priority is your comfort, relieving your pain so you can make the best decisions about your oral health. Our staff is here to help you feel better in the moment and treat your emergency quickly and with the utmost care!
Emergency Treatment at Seven Hills Dentistry
Please don't hesitate to give us a call if you think you may require an emergency dental procedure. If you are living in the Dallas area or are just passing through we would love to help put a smile back on your face!