No dental insurance? No problem! Check out our in-house dental discount plans.
If one of the millions of people without dental insurance, you're probably all too familiar with the stresses that come with budgeting for your family's dental care.
At Seven Hills Dentistry, we never want you to skip out on necessary dental checkups and treatments because of costs. That's why we designed the Seven Hills Dental Savers Membership plan for patients just like you!
What is the Seven Hills Dental Savings Membership?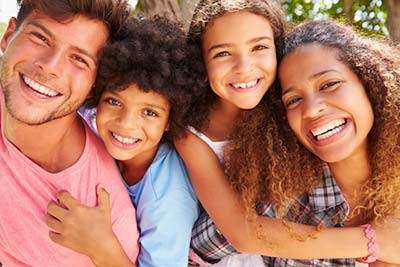 Our membership can help you save on all of your family's dental treatments with none of the hassles that come with traditional dental insurance. That means no co-pays, no deductibles, and no annual minimums or maximums. This is a private dental savings plan and it is not an insurance plan. It is only valid at our Dallas, GA dental office.
How Much Does the Membership Cost?
Your dental savings membership includes two cleanings per year or four cleanings when you upgrade to a PLUS membership!
Annual Membership Fee
$289 per individual
$489 per individual PLUS membership
*Our teeth strengthening mineral treatment, a $50 value, is included for hygiene visits for all children under the age of 18.
What are the benefits of the Dental Savers Membership?
Dental savings plan members can enjoy 25-50% off dental services, plus their regular cleanings, exams, and digital x-rays at no additional charge!
Patients who join our membership plan can enjoy additional benefits like:
A plan that pays for itself with one preventive cleaning or a tooth-colored filling
Dental exams and digital x-rays included at no additional cost
Discount on most of our services, including cosmetic and elective treatments
Benefits that begin immediately and last for an entire year
The Seven Hills Dental Savers Membership offers the best benefits of dental insurance, without waiting periods, pre-existing condition exclusion, benefit maximums, or claim forms — just real, honest savings on great dental care for your whole family!
We also accept most major credit cards, personal checks, money orders, and cash payments.
If you have any questions about financing your dental treatment or joining our in-house dental discount plan, give us a call today and we'll be happy to answer any questions you may have!